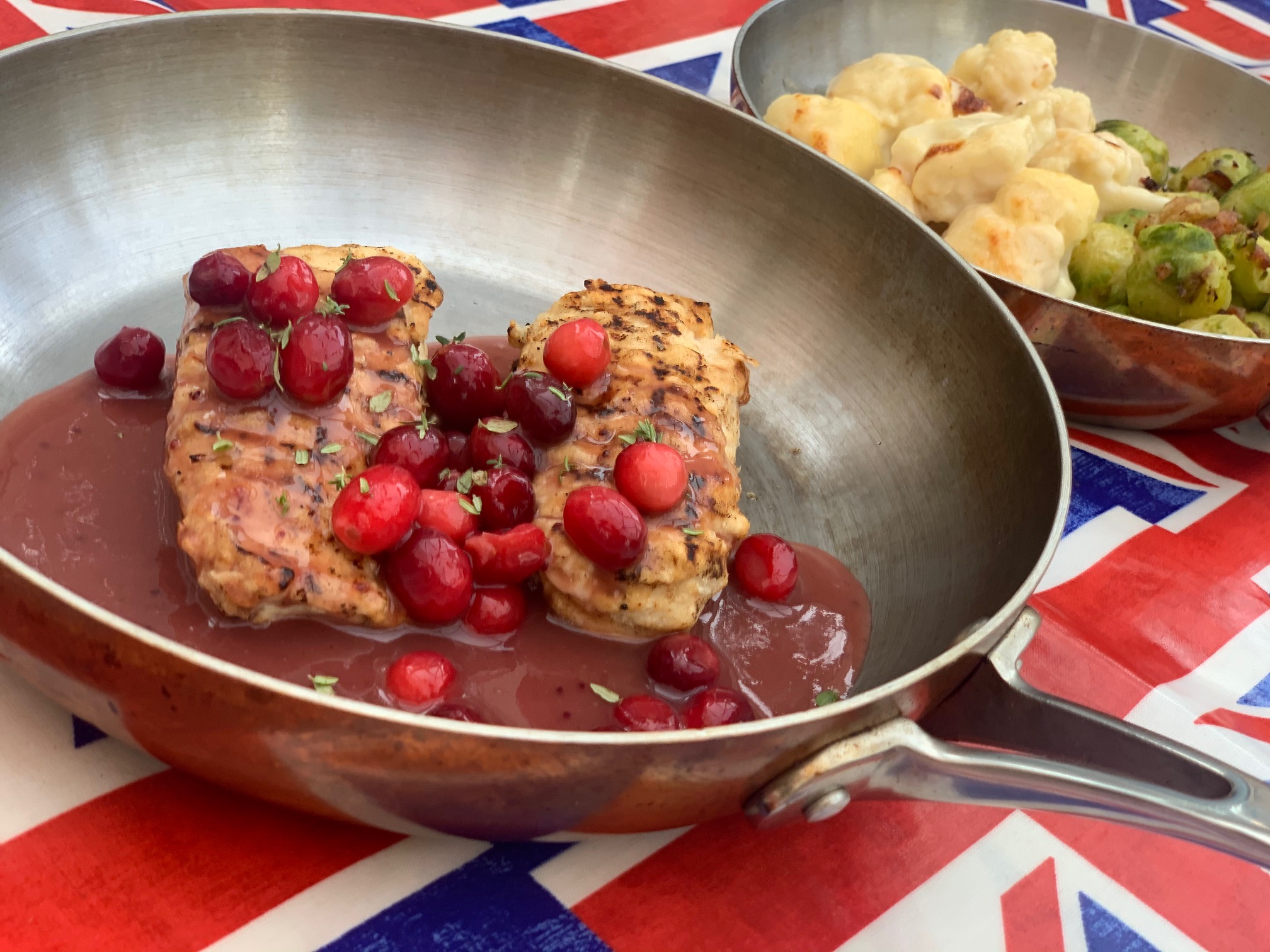 The summer of 2022 saw Britain get some glimpses of the sun and all over the country the Great British Food Festival brought the crowds no matter what. With some fantastic demonstrations from some of the most talented chefs, bakers and cooks, tasty food and pleasant weather came together. Now winter is here the recipes and flavours shared outdoors do not have to be forgotten just because we are all tucked up indoors. Christmas is nearly upon us for one and entertaining family and friends is back on the cards in contrast to the lockdown of last year.
Indoor Barbecue Flavours
Over the last few years, barbecue has grown in popularity. What was once the domain of dads in sandals dealing with dirty charcoal that cannot be lit is now known as a form of quality cuisine that everybody and anybody loves. It's not just the smoky flavours or those strange tastes of burnt offerings dad you used to present at food, that now form part of barbecue, spices, flavours, and fragrances from around the globe litter our plates and whet our appetites. To achieve the authentic taste and feel of Barbecue you don't need to cook outdoors.
Simple Barbecue
At this time of the year, many of us are rushing around, frantically preparing for Christmas, planning parties, wrapping gifts and being the special kind of busy that we always are in December. This means meals need to be simple, quick, and filling. Throughout the summer my BBQ presentations, beer and cheese tastings and other food demonstrations were all outdoors filling the air with the joy of the season. The common thread of every dish demonstrated was its simplicity. The dishes need to be simply because being busy at a barbecue leaves little time for enjoying the food, the outdoors and the company that comes with such a meal. Because of this, the ideas presented under the grey skies interspersed by the sunshine of the British Summer can be wonderfully recreated indoors under the grill or in the pan.
Summer Smiles on a Winter Day
This summer saw thousands of people smile with joy as they tasted a wide range of barbecue dishes using a wide variety of rubs and marinades. The very smell of a barbecue puts a smile on the heart of anyone and that same fragrance is delightfully easy to recreate indoors. Don't just use your barbecue rubs and relishes for your outdoor summer parties, bring the flavour indoors for winter. Simple sausages, the best your butcher can provide, with a dash of my new Original BBQ Sauce become not just warming but amazingly tasty. With just that hint of what you learned in summer you can create new winter flavours on ordinary foods or bring back the memories of summer all over again.
Beer Cheese and Barbecue
Eat, Drink, and make merry is what Christmas is about. With some simple barbecue recipes converted to cook indoors, you can make an enjoyable dinner party or event. Then add to this with some craft beer and artisan cheese and you have all you need for the perfect night in with family and friends. There is nothing tastier than some good English cheese and partnered with any one of the many craft beers on the scene today palates will be treated to something amazing.
Cooking in the Cold
Just because it is winter, barbecue doesn't have to be pushed to one side, and who says the barbecue has to come inside? Winter doesn't mean your barbecue can be shut away in the shed to gather dust until the next warm weather. December has plenty of sunny dry days and these days are perfect to cook outdoors then eat indoors by the fire. Barbecue is an all-year-round experience today and as a barbecue master, I can safely say that if you have not barbecued in the rain, you have not barbecued. An umbrella or two and some good friends taking shelter with you as you barbecue will be an experience you never forget and will indeed want to repeat.
The Great British Food Festival was a blast in 2022, I sincerely hope those who visited had a fun time. Now, as is tradition, I look forward to next year, another year of amazing culinary adventures and raise a glass to a happy and prosperous 2023.
BBQ Ben
GBFF Tickets
Why not buy a fantastic Christmas present – Tickets for The Great British Food Festival in 2023! Confirmed venues include Harewood House, Sudeley Castle, Trentham Gardens, Lowther Castle, Knebworth House, Hardwick Hall, Margam Park, Dalkeith Country Park and Arley Hall.
Tickets exclusively available from: