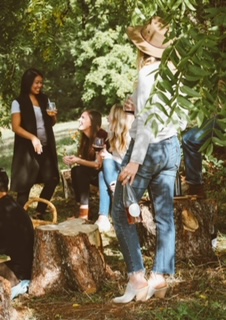 Ever since man discovered fire, cooking over the flames has become ever more innovative. Starting out with primitive chunks of meat just thrown into the coal or skewered onto sticks thing have progressed a lot but the idea is still the same.
Whether it is what is cooked or how it is cooked and as BBQ becomes increasingly popular around the world, innovation kicks in. Here are a handful of innovative BBQ ideas from around the world.
Barbecue Equipment
Crown Verity BBQs – Canada
These stainless-steel BBQs are the King of all BBQs and are durable, mobile, safe, powerful and easy to clean. They are the complete outdoor cooking system, with a range of grills to suit every user from the publican with a small outdoor space to the busy outdoor event caterer looking to cook volume. A whole host of accessories are available including griddle top and rotisserie exclusively distributed in the UK and Eire by RH Hall via approved dealers nationwide.
Ways to cook
Beer Can Chicken – South Africa
South African's love a good braai and cooking a whole chicken is something that they have perfected. Firstly, there is the simple spatchcock or butterflied chicken that is simply basted in a marinade and thrown on the grill. But when it comes to innovation and adding flavour to a bbq'd chicken nothing beats a beer can. Special devices have been created that hold a chicken upright, but many South Africans will say this is not needed. Simply opening a can of beer and stuffing inside the cavity of the whole chicken and placing it in a upright, or almost upright position in a kettle barbecue creates the most succulent and delicious chicken ever. Different beers give different tastes and milk stout is something you really need to try.
Fruit – France
When one thinks of French Cuisine one doesn't think BBQ. However, the French are some of the most innovative BBQ'ers on the planet, taking their flare and finesse to new levels of good food. A French BBQ innovation surely has to be grilled peaches. Simply cutting a peach in half, removing the stone and placing on a grill like a chop or piece of chicken produces the sweetest and most succulent BBQ food. The French use grilled peaches to accompany their food or as a starter when one would think it would be a dessert.
Cabbage – Mexico
Grilled Cabbage on the BBQ is innovative, and the Mexicans have perfected it, and when served with steak straight off the grill it delivers amazing and unexpected flavours that everyone will enjoy.
BBQ Innovation is happening every day in every country, whether it is in the form of recipes or technology BBQ is evolving. Never be afraid to try something new, Watermelon Pizza is just one such thing and soon your innovations or willingness to be different will change your Barbecue forever.