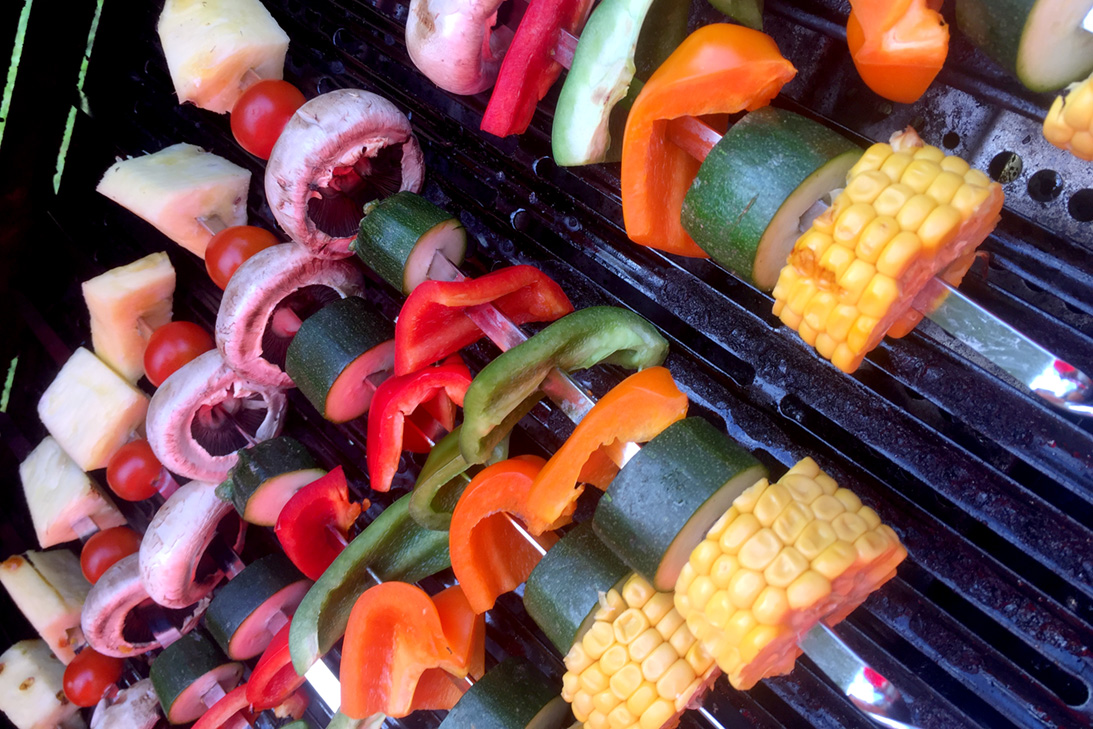 INGREDIENTS:
1 tbsp. ground ginger
2 tbsp. brown sugar
1 squeezed orange
1 small-liquidized pineapple
1 liquidized passion fruit
1 squeezed lime
2 cloves chopped garlic
1 tbsp. Soy sauce
Large Strawberries
Fresh Pineapple chunks
Tomato halves
Sliced Corn on the Cob
Whole Mushrooms
Red Onion quartered
Sliced Courgette
Green Peppers
METHOD:
1. Mix the ginger, sugar, salt and pepper in a bowl.
2. Add juices, garlic and soy sauce.
3. Mix together and marinate in a sealed plastic bag.
4. Seal the bag and give it a good shake.
5. Put in the fridge for at least two hours.
6. Soak wooden kebab sticks in water for 30 minutes (this will stop them from burning when you grill them later).
7. Place the items randomly onto the stick.
8. Grill on BBQ for 10-15 minutes turning frequently.
9. Serve with plantains (wrapped in foil and grilled in charcoal) and saffron rice.
Recipe by BBQ Masterchef Ben Bartlett 2017