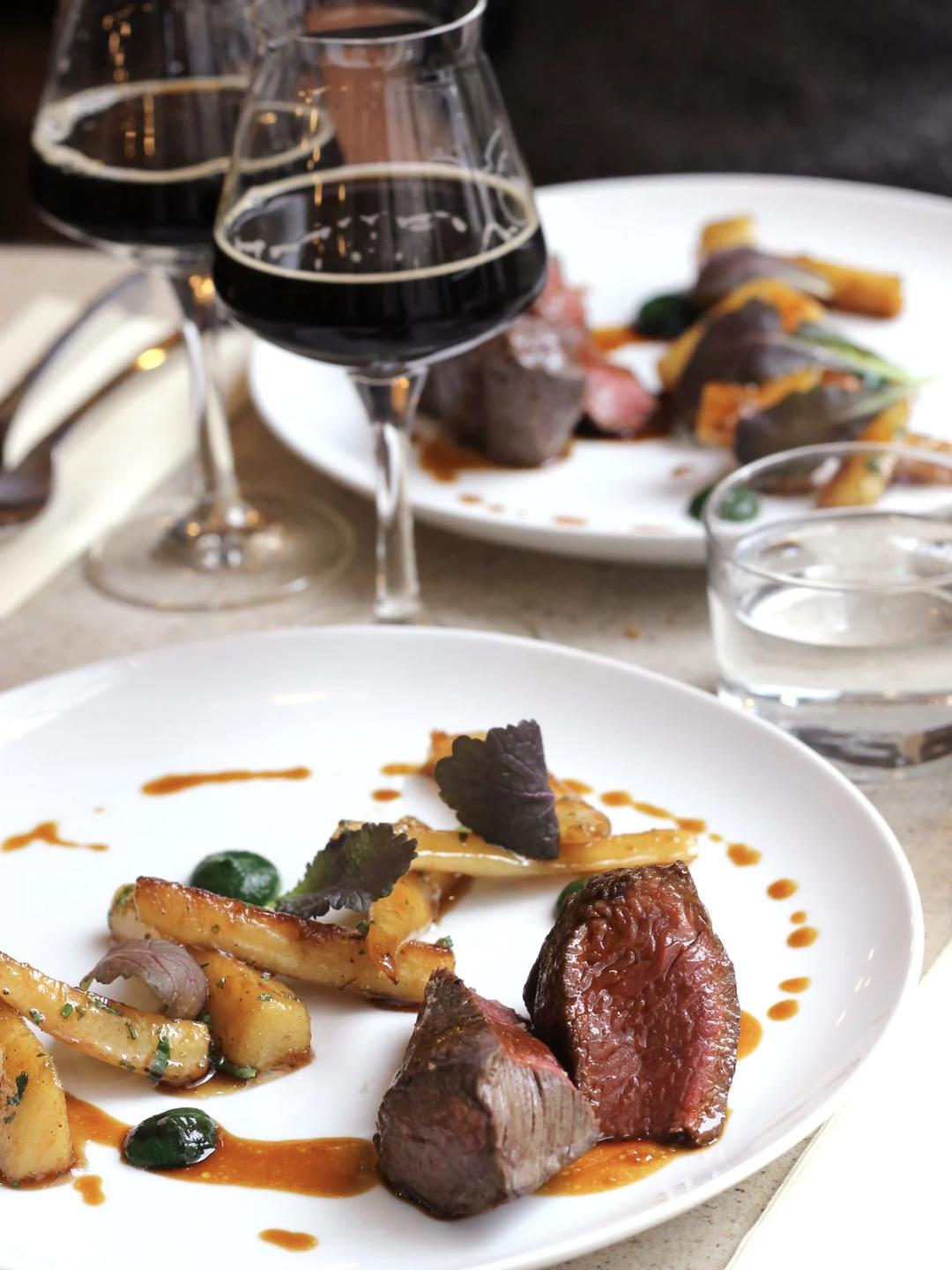 We think nothing of recommending wine to accompany a dish and many pubs and bars now have the confidence to match beers to go with dishes on the menu. A co-ordinated drink and food offer adds genuine value for customers and if they go away happy, they'll be back for more.
The following foods can be paired to upsell your most profitable drinks:
Burgers and pizzas – Cola
Curry – Lager
Steak & Pasta – Red Wine
Seafood – White Wine/Sparkling
Fish & Chips – Tea
Other key trend drinks to consider include craft beers, lower sugar drinks, non-alcoholic and lower alcohol and juices. A few years ago, I would have turned my nose up at fruit juice pairing, but my culinary head can understand how juice flavours can perfectly match food, it's just another component to the plate. Citrus goes with egg and chicken dishes, tropical with spicy dishes, berry with summer salads, greens with rich meats or seafood and vegetable with a lamb chop.
I regularly give Beer & Cheese talks. There are many similarities in beer and cheese as beer interacts with food in fact the two things meant to go together. Some "marriages" I have discovered are:
Bath Ales "Gem" 4.8% with Cheddar Cheese
Purity "Mad Goose" 4.2% with Wensleydale
Banks "Barley Gold" Ale 9.1% with Shropshire Blue
There are many ways to promote your food and drink pairings including blogs, socials, A3 boards and well written chalk boards, railing banners, posters in toilets, table tent cards and staff t-shirts.
Al Fresco dining is a great opportunity for pairing during summer events and festivals. People enjoy eating outdoors and it is reminiscent of their summer holidays with light dishes but strong flavours, A happy environment and a great up-sell opportunity with the sight and smell of freshly made food and refreshing chilled drinks. I recently discovered Piper Heidsieck Rose Champagne is a fantastic "all-rounder" partner for BBQ dishes. Unusually about half the bottle is made with red Pinot Noir creating a dark berry gastronomic wine especially good with duck and grilled red meats.
Join me for a British Craft Beer and Cheese Tasting at Home with a DIY craft kit delivered to your home.
Try this online class for a delicious cheese and beer tasting. For more details go to:
https://classbento.co.uk/british-craft-beer-and-cheese-tasting-at-home